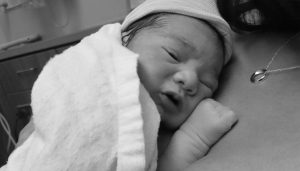 Why are birth outcomes statistically better when a doula is present?
Multiple randomized control studies have found that the presence of a trained doula benefits everyone. The studies have consistently shown that doula care is associated with shorter labors, less use of epidurals and other pain medications, lower episiotomy rates, and as much as a 50% reduction in the C-section rate. Research has also shown better clinical outcomes for both the mother and the baby (including fewer admissions to neonatal special care units, better breastfeeding rates, and better family bonding). A doula also provides care for the mother's partner and other family members, assists busy hospital staff, saves money, and greatly increases a mother's overall satisfaction with her birthing experience.
Aren't doulas only for "natural" births
No! Doulas are for anyone and everyone who wants support and education in their birth and postpartum experience. We support all women however they choose to deliver! We recognize that each client brings a different life view to the table and we provide unbiased and objective support to all situations. At ABQ Doulas, we believe the most important role of the doula is to educate and assist the mother & family in articulating the way in which THEY envision THEIR birth. We support mothers and their choices, plain and simple – how they choose to birth and care for their baby is just that, their choice. 
Do you support clients that plan to use an epidural?
Yes we most certainly do! Some Moms find an epidural is a useful and important part of their birth. A doula can help you enhance the usefulness of your epidural with position changes, timing and information. If you choose an epidural we can guide you through what you can expect. We've got "special tricks and tips" for epidural clients and encourage you to choose what is right for your labor.  We do not judge your birth choices!
Can I still use doula if I have planned or unexpected C-section?
Yes, a woman having a C-section can still use a doula's support. The doula may or may not be in the operating room, depending on the wishes of the family and hospital policy staff, but either way, the doula is still there for the new mother during the prep time and in the recovery room.
Are all your doulas trained?
Yes, all the ladies at ABQ Doulas have all completed a qualified doula training. Student doulas may not have fully completed the certification process which can take about 2 years. There are various certifying agencies that a doula may choose to train with such as CAPPA, DONA, ICEA, BEST Doulas, etc. A doula listed as a student is working toward the final elements of certification but she will still be able to serve you competently because all of our doulas have the expertise and professional experience of our more experienced doulas behind them for support and guidance.
Does a doula replace my partner?
Some Moms are concerned that having a doula will displace the partner or interfere with the intimacy of the birth experience. We would be horrified if we did this! Your partner has a very special role in childbirth. They have an intimate knowledge of you and will be able to tune in and support you in a unique way.  We are there to help both of you have the birth you desire. Having doula support helps make sure that the partner's needs are also met (food, drink, rest, encouragement, time for phone calls and bathroom breaks) Having a doula can enable each partner to participate at their own comfort level and reduce stress. The partner may or may not want to be the major source of emotional, physical and information support for the woman. Every family has their own dynamic and we work with yours. This is one of the most important topics discussed during your ABQ Doula prenatal visits. A doula can allow you and your partner to relax more fully and focus on each other, rather than trying to recall everything you learned in class or in books. A doula will also offer suggestions or demonstrate comfort measures for the partner so they can participate with a greater sense of usefulness.
What happens if you miss my birth or I have a C-section?
When you choose us as your doulas we will go over all the different contingency plans we have in place for such events. We can still support you through a C- section. And we try to be very flexible when unusual circumstances crop up.
When will you arrive to support my labor?
We will be in close contact with you the last few weeks of your pregnancy. When labor begins we will communicate by phone, text and in person. We may meet you at your home and labor there with you or meet you directly at your hospital. Regardless of how your labor progresses, we will be available to you the entire time. If your labor is very long your primary doula may take a break and her back up may step in for a while. That way we assure that you have a rested and refreshed doula!
Can you file with my insurance for your fees?
Sadly at this time, we cannot. It would be wonderful if your insurance provider covered our services fees but at this time it is rare. We encourage you to go ahead and file a claim if you wish, but we cannot guarantee payment and we cannot file for you directly.