Care with an ABQ Doula
Personalized prenatal visits to determine your birth wishes, address your concerns, provide you with education,                                                          resources and to practice comfort measures
Unlimited phone, text, and email support to answer questions and offer support
24/7 access and on-call status for you after you pass your 37-week mark
Help to explore all your options and develop a written list of your preferences for your birth so                                                                                      you can communicate effectively with your birth team
100 % continuous in-person physical, emotional, and informational support during labor
A postpartum visit to help you get off to the best possible start and celebrate your baby's arrival
Support for your partner to allow them to be more confident and helpful
Evidenced-based education about birth interventions and procedures – so you can make your own informed decisions                                              regarding the care of you and your baby
Doulas who are trained and experienced in techniques designed to ease your discomfort and to help labor progress as                                             quickly and smoothly as possible

A gift bag of our favorite labor supplies for you to bring with you to the birth 

A beautiful

 

Mexican Rebozo

 

for use during labor and as a special keepsake of your birth
An extensive lending library of books and videos on pregnancy, birth, breastfeeding and infant care.
The use of our

 

OB TENS Units

 

for a labor pain relief and comfort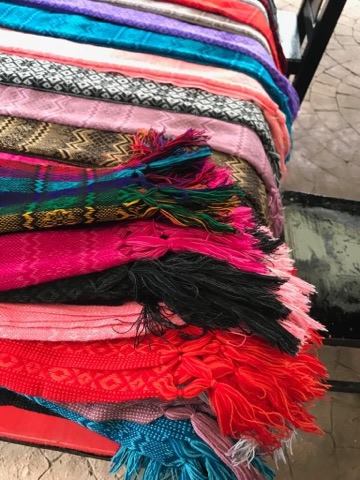 Some of our beautiful rebozos waiting for pick up in Chiapas, Mexico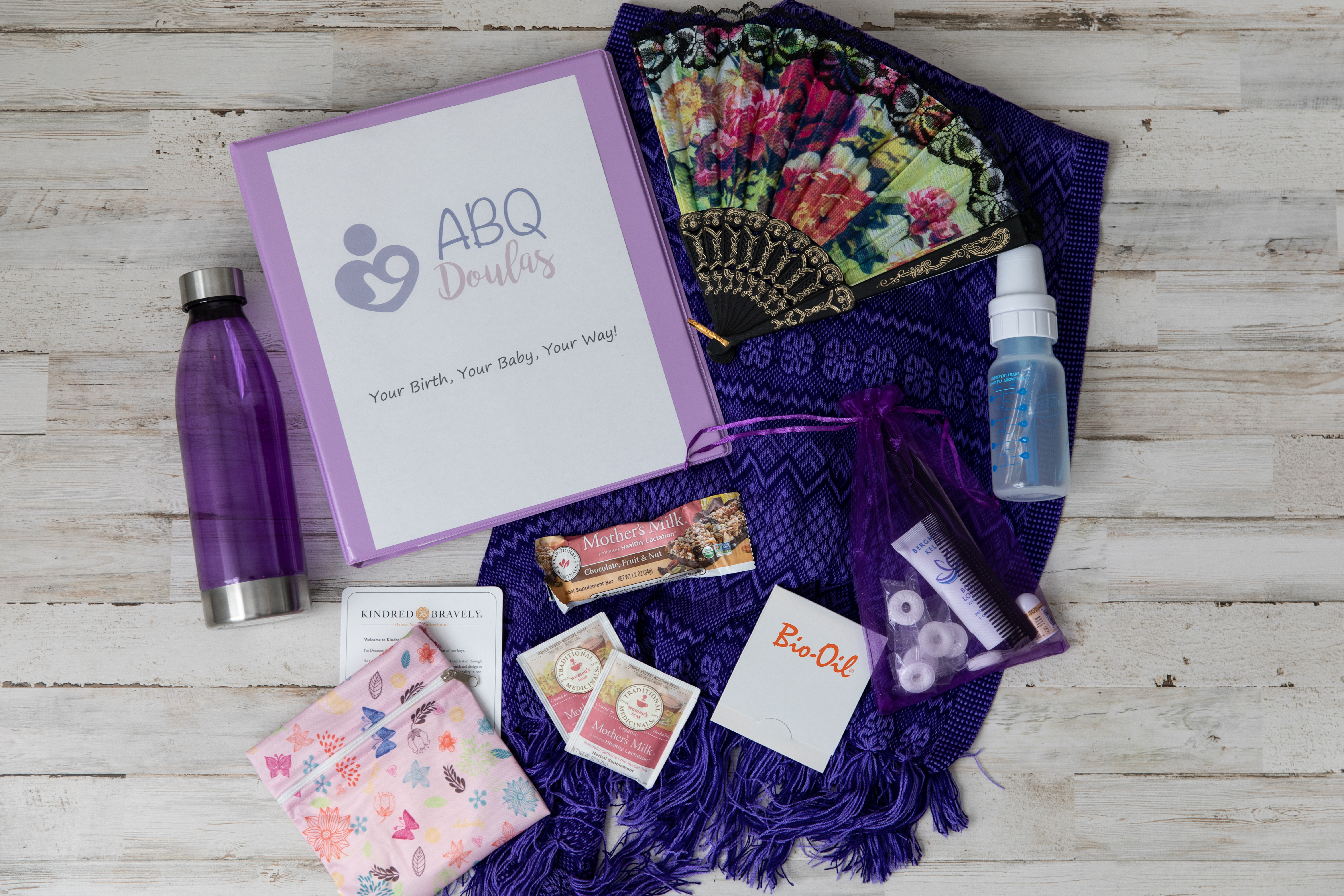 Just a few of the gifts that we give to our clients!
Comprehensive doula services are available for a fee of $850 + tax.  Doula services requires $300 down payment in order for us to secure your due date on our calendar.

In addition to our labor doula support we also offer:
"Birthing With Confidence"
We offer 5 week, on line, live group classes! Learn all you need to know to prepare for your birth without leaving the comfort of your home! Have as many family members attend as you'd like! 
Online group  class- $100
Breastfeeding Support
Enjoy learning the comfort of your home with our 2 week virtually based breastfeeding class with lactation consultant, Stacie Banks, I.B.C.L.C. Stacie will help you get your nursing relationship with your baby get off to a smooth start. Check with us to find out when our next group class starts!
Online Group Classes – $40
Birth Planning Sessions
Perhaps you don't need full doula services but would like help discussing and writing a birth preferences plan? You can meet with an ABQ Doula for a one-hour session for advice, information, and help with your birth plan.
Phone or internet session – $50
In person session -$65
Birth Photography
We have teamed up with Kate Buckles, Photography to offer maternity, birth and newborn photo packages. Packages start at $250.00. Invest in memories of your most special day! 
www.katebucklesphotography.com